A LOVE FOR HOME IN MIND
Hendren House is a full-service interior design firm based in the suburbs of Philadelphia, Pennsylvania.  We are happy to work closely with trade individuals including architects, contractors, builders, carpenters, and other creators to bring life to your project. 
Our specialties include architectural finish selection, attention to design details, layered designs with a love of texture, materials, finishes and pattern in mind, and creating functional, beautiful, and most importantly happy homes.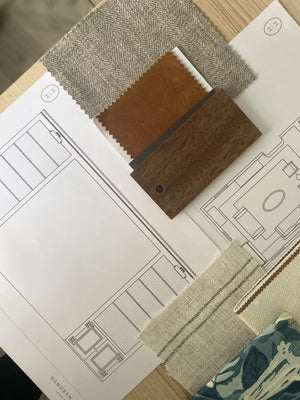 residential design - full builds - renovations - virtual design
Booking Now
request a proposal
Layered Designs with
A Love of Texture in Mind
Specialties include
Architectural Finish Selections
Attention to
Design Details
creating functional, beautiful, and most importantly
Happy Living Spaces
Behind the design
Caroline Finnegan, Owner & Principal Designer
Named after the street of her childhood home, Hendren House is rooted in a love for home. Caroline's ultimate goal is to help clients create spaces they love to live in and make them happy.
Learn more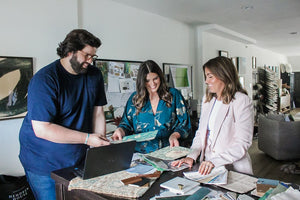 STYLING PACKAGES + VIRTUAL DESIGN
---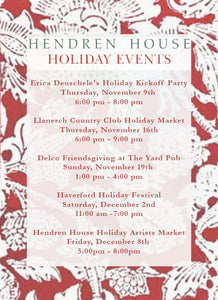 SHOP EVENTS
Hendren House Studio + Shop is very involved in our local community of Haverford, PA. We regularly participate in local vendor markets and host events in shop including sip n' shops, artist markets, small business happy hours, and private parties.
LEARN MORE